Warning
: imagejpeg() [
function.imagejpeg
]: Unable to open '/home5/housesen/public_html/sense/wp-content/uploads/cache/2013/12/Erykah-Badu1/2698970664.jpg' for writing: No such file or directory in
/home5/housesen/public_html/sense/wp-includes/class-wp-image-editor.php
on line
337
Erykah Badu in concerto a Milano il 7 Luglio
Warning
: imagejpeg() [
function.imagejpeg
]: Unable to open '/home5/housesen/public_html/sense/wp-content/uploads/cache/2013/12/Erykah-Badu1/4182622156.jpg' for writing: No such file or directory in
/home5/housesen/public_html/sense/wp-includes/class-wp-image-editor.php
on line
337

Warning: imagejpeg() [
function.imagejpeg
]: Unable to open '/home5/housesen/public_html/sense/wp-content/uploads/cache/2013/12/Erykah-Badu1/4079644706.jpg' for writing: No such file or directory in
/home5/housesen/public_html/sense/wp-includes/class-wp-image-editor.php
on line
337
Erykah Badu artista della Universal Motown recording, meglio conosciuta per il suo stile eclettico ed elegante, è una cantautrice americana, vincitrice per quattro volte del GRAMMY award.
Descritta da se stessa come una "madre prima di tutto" la Badu è un artista itinerante, dj, insegnante, attivista comunitaria, guaritrice olistica, doula, vegana e recycler. Baduizm, l'album di debutto (Universal 1997), e' diventato triplo platino ed insieme ai singoli "On & On" e "Appletree" ha vintoil Grammy Awards alla cerimonia del 1998.
Dopo 5 anni di silenzio, Erykah dichiara di avere addirittura 3 album da ultimare e pubblicare e nel 2008 torna sulle scene con un nuovo lavoro, New Amerykah Part One (4th World War), il 26 febbraio 2008, in un anno in cui l'America sta cercando una nuova identità e spera in un rinnovamento della nazione confidando in Barack Obama. Il disco entra nella Billboard 200 direttamente al numero 2 e dopo più di 5 anni l'artista torna in un video tutto suo per il singolo d'apertura dell'album, Honey, il cui video rende omaggio a moltissimi artisti del passato di ogni genere musicale.
New Amerykah, Part II: Return of the Ahnk (Universal 2010), e' la consacrazione dello stile e del talento che la Badu da anni propone. Un album complesso e con sonorita' particolari, il cui primo video crea scandalo e scalpore. "Window Seat" vede una Badu che si spoglia camminando verso il luogo dove e' stato assassinato Kennedy.
Lo show sara' un mix di tutti i suoi successi, spaziando dai primi album, arrivando alle ultime hit. Accompagnata sul palco dai migliori musicisti e polistrumentisti, il live della Badu e' uno spettacolo da amare se si ama la musica black. Il Jazz, il Soul, il Funk incarnati dall'energia della regina Erykah Badu.
Un evento veramente imperdibile per tutti i fans della musica Soul autentica, e l'occasione di ammirare una vera regina del genere. La cantante si esibirà Live il 7 Luglio alle 21:30 a Villa Arconati (Mi) – Castellazzo di Bollate (MI)
Clicca qua per acquistare i biglietti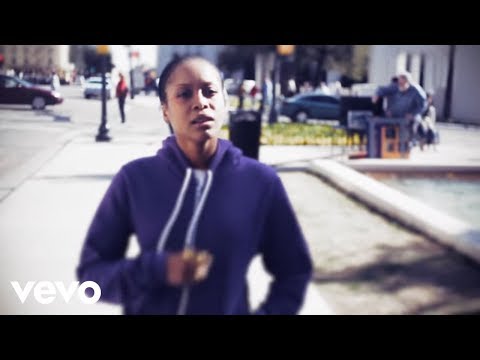 rnbjunk.com